Orange Email Ceases To Exist
We are fast approaching the month of May which, for certain EE customers is the final month they will have access to their email accounts. More specifically, EE customers who were provided with an Orange, Wanadoo or Freeserve email address when opening an Orange Home Broadband or Mobile plans.
Orange has seen a decline in users over the past decade following the launch of other products that offer more functionality including Gmail and MS Outlook and hasn't distributed new email addresses since 2012.
Now, we are aware that many businesses may have adopted these emails when they launched and may still rely on them at present. So, you may be wondering 'Am I going to lose my business emails?'. If you have an email with any one of the following domains, then the answer is yes and you need to proactively migrate before May 31st.
Orange.net

Orangehome.co.uk

Wanadoo.co.uk

Freeserve.co.uk

Fsbusiness.co.uk

Fslife.co.uk

Fsmail.net

Fsworld.co.uk

Fsnet.co.uk
You have a few options when it comes to migrating and the most obvious choice if you want to continue using a free mail service is to migrate to one of the services that has led to the demise of your existing provider, Gmail. Even Orange have suggested taking this option and have provided the instructions at the end of this post to help with the process.
Once you have imported your emails into Gmail, you can set an away message in Orange Email that will autoreply to any email you receive. It's probably best to set it to something that explains that you don't use this email anymore and that you can be contacted elsewhere.
The biggest problem you're going to encounter with the closing of Orange emails is if you forget your password to any one of the hundreds of services your email is inevitably linked to. Yes, you may be able to access the services after the email closure (while you/your browser remember your passwords) but let's be honest how often do we all forget the password to some of our most used websites. Now consider how easy it is to forget those websites you use annually or on a very ad hoc basis i.e. DVLA, GOV.UK etc.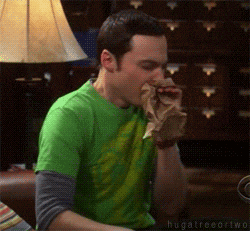 Just to give you a personal example, during my student days it became an annual tradition that I would have a panic attack about 1 month before the first semester when I forgot the password to the SFE (Student Finance England) site. And don't get me started on the hanger experienced by my laptop when I can't remember my Just-Eat password on a Saturday night.
Why not have a look at this checklist to make sure you log in to all the services you use and change your contact details ASAP (before 31 May 2017). Otherwise,your password recovery will attempt to contact your out of service email address.
The best thing to do for business emails is to purchase a domain meaning you will never have to change your email again. Once you own a domain you can point it towards an email service of your choosing and can redirect it to another service if your replacement follows in the footsteps of Orange email.
If you are interested in our managed services including hosted email & domain services why not contact Aonix here or call 0345 61 26649 to see what we can do for you?
How to import your Orange emails into Gmail
Before you start:
Gmail will only import emails that are in your inbox. If you have any emails in other Folders that you wish to import, you'll need to move them into the Inbox for them to be included in the transfer. The import doesn't work for emails in your Sent folder. In order to save these emails, you'll need to forward them on to your new email address one by one.
Here's how to import into Gmail:
Login to Gmail
Choose settings (top right hand corner)
Select 'Accounts and Import'
Select 'Import Mail and Contacts'
Follow these steps:
What account do you want to import from: enter your Orange email address and click continue
Enter the password for your account:
POP username: enter the bit after the @ from your orange email address. For Orange.net or FSMail.net addresses you need to enter your full email address including the bit before the @
POP server address: enter pop.orangehome.co.uk
Make sure you tick the box 'Import mail' and any other of the options you choose
Then click 'Start import'
Once it's completed, check that your emails have been copied across successfully
If you see an error message, try entering the password you used when you first set up your Orange email account. If you don't know this, try changing your password. (FSMail users will need to go to Settings once logged in to change their password).
#Email #Orange #EE #Cease #Domain #Outlook #HostedEmail #Technology #Communication